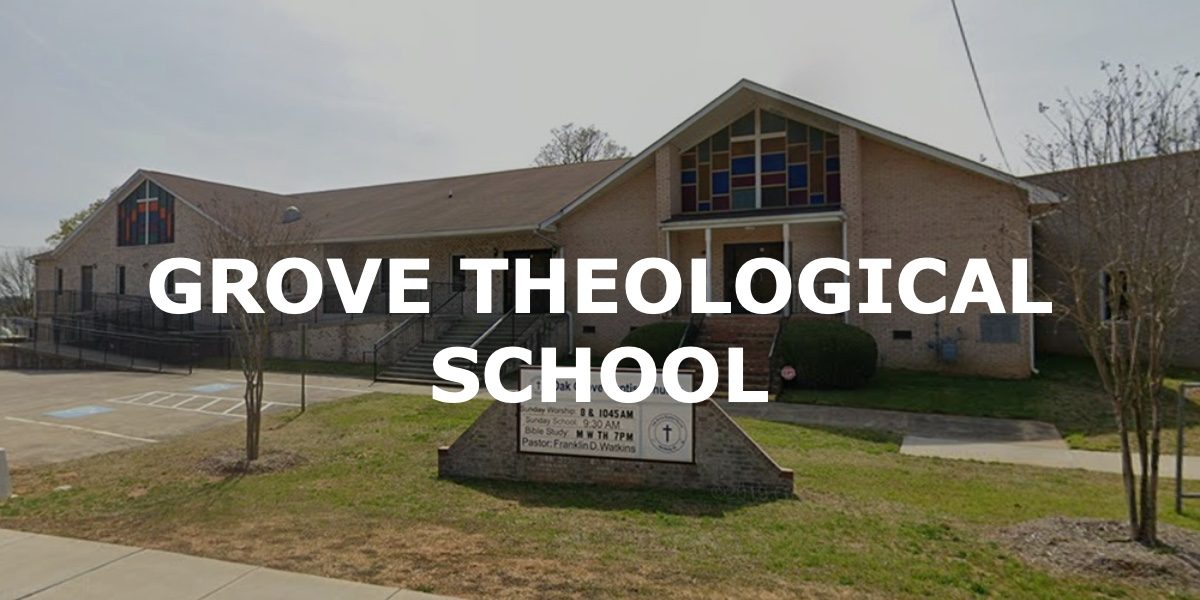 The Grove Theological School Teachers
Whatever the course of study our faculty is here to encourage all GTS Students to discover their purpose in life and mission of God.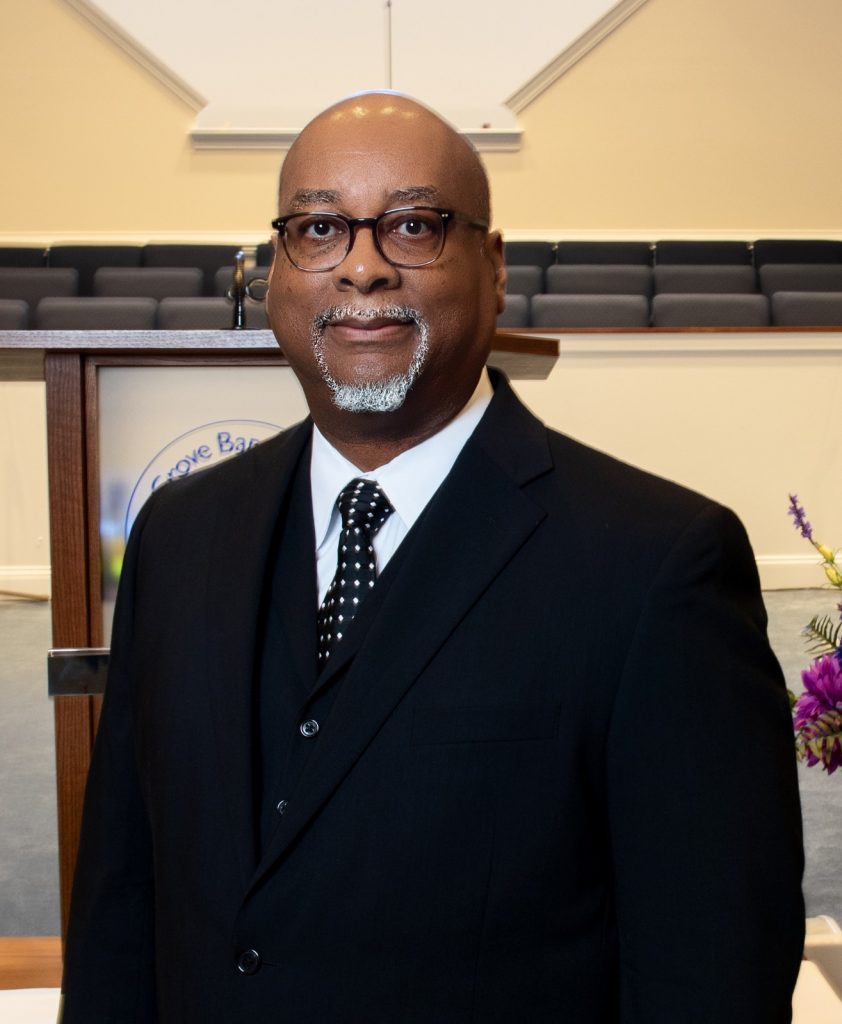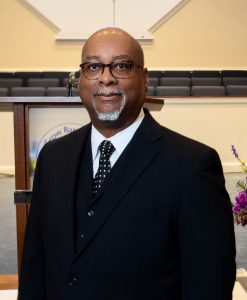 Rev. Dr. Franklin Watkins, D.MIN.
Dr. Watkins is the Senior Pastor of Oak Grove Baptist Church in Harrisburg, North Carolina. He is committed to preaching and teaching the Word of God and he is a fervent believer in prayer. Rev. Watkins believes in ministering to the total person: mind, body, and soul. He believes in reaching out and serving the community.
Dr. Watkins was ordained as a Gospel Minister in the Mount Peace Association, Charlotte, NC in 1999. He was called as Pastor of Oak Grove Baptist Church in March 2005 and has served for 17 years. Rev. Watkins educational achievements are: Doctor of Ministry, Hood Theological Seminary, 2014, Salisbury, NC, Master of Divinity Degree, Hood Theological Seminary, Salisbury, NC, Bachelor of Science Degree in Mathematics, Tennessee State University.
Rev. Watkins is married to Mrs. Karen Watkins, and they are the parents of a son, Duane (Oshana) and a daughter Michelle (Adrian). They are also the proud grandparents of Vivienne and Ace.

Rev. Dr. Alexander McDonald III, D.MIN.
Dr. McDonald is the former Pastor of The Second Baptist Church of Paterson, NJ, where he served for 35yrs prior to retiring (in good standing) in October of 2020. In December of 2020, Reverend McDonald and his wife moved to Charlotte, NC. They soon joined the Oak Grove Baptist Church of Harrisburg, NC, under the pastoral leadership of The Reverend Dr. Franklin D. Watkins.
Dr. McDonald is a 1980 honor graduate of Livingstone College, Salisbury, North Carolina, where he received his Bachelor of Science Degree in Business Administration (with a concentration in Accounting). He is a 2001 graduate of New York Theological Seminary, Manhattan, NY, where he received his Master of Divinity Degree. He was elected to render the student body address during the graduation ceremony. He is also a 2006 graduate of Drew University, Madison, NJ earning a Doctorate of Ministry.
Dr. McDonald is the husband of his childhood sweetheart, Jacqueline Boyd McDonald since July of 1980. They are the proud parents of three: Alexander IV (Clare), Tiffany Nicole (Robert) and Stephanie Renee. Reverend McDonald is also the proud grandfather of Olivia Jacqueline Marche and Samantha Erin Marche.
Rev. Dr. Earl James, Th.D.
Dr. James served as interim pastor for three years and as pastor for seventeen years at the New Hope Missionary Baptist Church, in Santa Maria, California from 1986-2006. Director of New Hope Seminary Extension, Santa Maria California 2004-2006.
Dr. James married Ms. Sydney A. Barnes in 1959. They had five children; three daughters and two sons. He was drafted by the US Army in the early 60s, received an honorable discharge, . Dr. James and his wife in 2006 decided to retire. He and his wife resolved to move to the East Coast, after much thought and prayer. Soon they became members of the Oak Grove Baptist Church, of Harrisburg, NC where he served as the facilitator for the Men's Department and Instructor for the Associate Ministers of the church along with preaching assignments under the leadership of Rev. Dr. Franklin D. Watkins, Pastor, for fifteen years.
Dr. James graduated from: Mt. San Antonio Community College, Pomona, California with an Associate Science Degree, in General Business. the University of La Verne, La Verne, California with a Bachelor of Arts Degree, a California Teacher's Credential from the University of California Los Angeles (UCLA), two Master Degrees from the American Baptist Seminary of the West at Berkeley, California one in Ministerial Arts and the other a Master of Divinity, and an earned Doctoral Degree from the same seminary.
Rev. Melissa Heyward, M.Ed., M.Div.
Rev. Heyward moved to Charlotte in 1985 after accepting a position at UNC-Charlotte. She has worked over 25 years in areas of training, teaching, counseling, social work, and mental health case management.
Rev. Heyward resides with the love of her life, husband Eugene. She joined Oak Grove Baptist Church-Harrisburg in 1987 and currently serves as an Associate Minister under the leadership of Rev. Dr. Franklin D. Watkins.
Rev. Heyward teaches Adult Christian Development classes. In addition , she teaches Bible Studies to the congregation as needed by the Pastor. Most recently, she has been appointed to the role of Membership Counseling and Clergy Support Minister. In this role she serves with Pastor Watkins as a resource and teacher for the Associate Ministers team.
Rev. Heyward received a Bachelors of Arts degree in 1980, in Sociology with a minor in Psychology from Bennett College in Greensboro, NC. She received a Masters of Education degree in Counseling from UNC-Greensboro in 1983. In 2020, she received a Masters of Divinity Degree in the dual majors of Pastoral Counseling and Chaplaincy from the Charlotte Christian College and Theological Seminary.