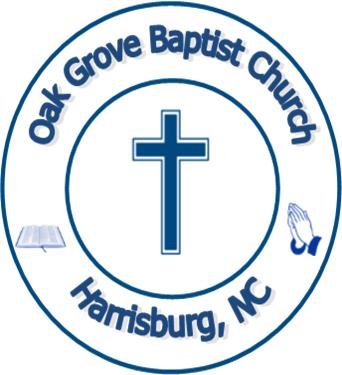 Coronavirus – COVID–19
September 14, 2020 Update
Dear Oak Grove Family and Friends,
It is still not the right time to reopen Oak Grove for Worship Service, we continue to trust God that He will reveal to us when it is safe to do so.  As much as we would like to come back together, we are not going to rush into it.  God has a plan to fix this pandemic and we are trusting in His plan. We want to thank you for your prayers and for doing the work of Jesus Christ.
We have exciting things happening in the month of September, detailed information will be provided later in the email:
Christian Education Classes are every Wednesday @ 7:00 pm.  Please join us on Wednesday Night via Zoom or Facebook Live.
Intercessory Prayer Meetings are every Tuesday @ 7:00 pm 
A Drive-in Worship Service  Sunday, September 20th @ 10:00 am
Youth Sunday: Sunday September 27, 2020.
  
Please connect with us every Sunday at 10am for Worship Service by dialing 617-793-8499 or via Facebook Live.
The Lord continues to bless OGBC both spiritually and financially, so we want to continue to be a blessing to our OGBC family and our community.
Remember: If you find yourself in need of assistance:
Let the deacons, pastor, or the church office know if you are still furloughed or have become unemployed due to COVID-19.
If you need a Listening Ear, Christian Counseling, Peace in the Storm, please contact Rev. Melissa Heyward, 704 421-2250, melissalheyward@gmail.com
Harrisburg Crisis Assistance Ministries is open on Monday 9:00 am – 12:30 pm at Rocky River Presbyterian Church, 7940 Rocky River Rd, Concord, NC 28025 for anyone that may need food.
We would like to thank the Missionary Ministry for providing dinners to 16 adults and children at "My Father's House" on Tuesday, September 8th.  Our plan is to feed the residence of "My Father's House" at least once a month for the remainder of the year.  May God bless all of you for your continued service to the community!
Oak Grove Baptist Church Food Pantry.   Thank you for supporting Oak Grove and the Community the past 4 months in providing food for our Food Pantry Ministry.  Saturday was our last Food Pantry distribution for 2020 to the community, we will resume in January 2021.  During this time we have provided food for 187 households and 855 family members.  In addition, we were able to share our excess food with Reeder Memorial Baptist Church's Food Pantry.
Thanksgiving Blessing Baskets.  In October and November, we will collect Thanksgiving Dinner items for our Annual Thanksgiving Baskets. These Thanksgiving baskets will be provided for our members and immediate family who need help. Our goal is to ensure that our members that need assistance with feeding their family will be blessed with food to prepare a Thanksgiving dinner for their immediate family.  More to come!!
Oak Grove Baptist Church Without Walls
Bible Study Opportunities
Studies
Day
Date
Contact
MidDay Bible Study
Tuesday
September 15th @ 12:00 pm
Conference Call
617 793-8499
Christian Education Fall Session #3
Wednesday
September 16th @ 7:00 pm
Zoom Meeting  and Facebook Live – See the Christian Education email on Tuesday and Thursday for more information.
Sunday School
Genesis 42:6-25
Saturday
September 19th @ 7:00 pm
Conference Call
617 793-8499
Men's Bible Study
Monday
September 21st @ 7:00 pm
Conference Call
617 793-8499
Christian Education Fall Session #4
Wednesday
September 23rd @ 7:00 pm
Zoom Meeting  and Facebook Live – See the Christian Education email on Tuesday and Thursday for more information.
Intercessory Prayer
| | |
| --- | --- |
| Intercessory Prayer Meeting | Tuesday September 8th @ 7:00 pm.  Conference Call 617-793-8499 |
| Every Saturday Morning at 7:00 am | Conference Call 605-475-3215, access code:  499849# |
| 2nd & 4th Sunday at 9:00 am | Please contact the office for the Zoom meeting information. |
The church office hours are 9:00 am – 1:00 pm, Monday – Friday.
Remember to continue to check in with 5 members each week.
If you have missed a worship service, it can be found on our website  www.thegrovembc.org
ATTENTION PARENTS & STUDENTS!
College Care:  If your child is attending college this year (2020 -2021) either on campus or online at home, please contact the church office to obtain a college student information form.  Please return the completed form by September 21, 2020.
Youth Sunday: Please join us Sunday September 27th at 10:00, Min. Michael G. Stafford will deliver a powerful message for you, our Youth.
Please remember to return the survey concerning parents and students needing additional access to the internet or Wifi.  You can email it to  or drop it by the office.
We continue to wish our youth a blessed 2020 – 2021 School Year.  We know continued challenges are ahead but always remember Philippians 4:13 "I can do all things through Christ who strengthens me."  Your Church Family is here if you need us in any way.
The upcoming election is a very important election. Many of us may not have the means or health to get to the polls to vote this year, but we can still vote. Registered voters can request Absentee ballots from the NCBE by visiting this site:  https://www.ncsbe.gov/Voting-Options/Absentee-Voting   We have until 5PM on Tuesday, October 27, 2020 to request the ballot. Please request it ASAP since it must be returned to the election's office by 5PM on election day, Tuesday, November 3, 2020.
If you need help getting registered, obtaining an absentee ballot or just have questions about voting, please either email or phone Ruthie Watkins at  or704-965-3315.  Click the link below for a NC Absentee Ballot Request form once completed you can either email or mail to the NC Board of Election Office
Click here for the Absentee Ballot Request Form
Remember, you can give your tithes and offerings in the following ways:
Online:  Givelify * OGBC Website * Bill Pay
Drop off at the church
US Mail – Oak Grove Baptist Church, P.O. Box 852, Harrisburg, NC 28075  
Thank you so much for giving to support the ministries of OGBC.
Continue to pray for those who are personally impacted by the Coronavirus (COVID-19) including our Essential Workers and their families. Continue to pray for God's protection and cure.
And remember, Ephesians 3:20 (KJV) Now unto him that is able to do exceeding abundantly above all that we ask or think, according to the power that worketh in us,
May God's blessings and protection continue to surround us and give us peace.
Pastor Franklin D. Watkins
Pastor Franklin D. Watkins and the OGBC Staff
Our Facebook page is live and content is being posted everyday. Also, we are live streaming EVERY SUNDAY at 10 AM. Please go to http://facebook.com/thegrovembc and LIKE and SHARE our page with your family and friends.
If you are not able to attend church on Sundays but want to give your Tithes & Offerings or 12 Tribe gifts, just go to https://www.thegrovembc.org and click on the Giving tab. You can also download the GIVELIFY app from the App Store or Google Play. Search for Oak Grove Missionary Baptist Church to make your donations.
Please invite your family and friend to visit and LIKE and SHARE our Facebook and website pages. FOLLOW US on Twitter and Instagram.