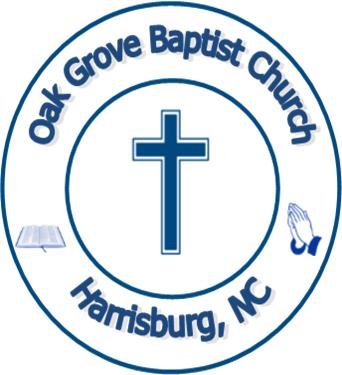 Coronavirus – COVID–19
November 16, 2020 Update
As we continue to seek the wisdom of God in all that we do, we have decided to resume Virtual Worship Service only. 
Your safety is our number one priority and looking at the number of mass gatherings that have led to the increase outbreaks in Covid-19, we will continue to operate as Oak Grove Baptist Church Without Walls in our worship service via tele-conference and Facebook Live Only.  God has a plan to fix this pandemic and we are trusting in His plan and seeking His will when it is the right time to reopen Oak Grove. Please continue to practice the 3 "W's": 1) Wear a Mask; 2) Wait and keep 6 feet distance; 3) Wash hands frequently.  Most importantly please stay safe.  We want to thank you for your prayers and for continuing to do the work of Jesus Christ.
Please connect with us every Sunday at 10 am for Worship Service by dialing 617 793-8499 or via Facebook Live
These are our exciting plans for the months of November & December.  Detailed information will be provided later in the email:
Christian Education Classes every Wednesday @ 7:00 pm.  Please join us on Wednesday Night via Zoom or Facebook Live.
Intercessory Prayer Meetings every Tuesday @ 7:00 pm.
Sunday School every Saturday @ 7:00 pm
Youth Day – Sunday, November 29, 2020 10:00 am; Min. Michael G. Stafford will deliver the message.
Angel Tree Ministry – This is the time of year where we can bless others as God blessed us with His Beloved Son.  Deadline for completed request forms is November 24th and we are receiving donations from November 22 – December 13th.  See more detail later in the update.
Virtual New Year's Eve Worship Service – December 31, 2020 @ 8:00 pm.  Please join us on Oak Grove's Facebook Live and Tele-conference.  More details are forthcoming.
The Lord continues to bless OGBC both spiritually and financially, so we want to continue to be a blessing to our OGBC family and our community.
Remember: If you find yourself in need of assistance:
Let the deacons, pastor, or the church office know if you are still furloughed or have become unemployed due to COVID-19.
If you need a Listening Ear, Christian Counseling, Peace in the Storm, please contact Rev. Melissa Heyward, 704 421-2250, melissalheyward@gmail.com
Harrisburg Crisis Assistance Ministries is open on Monday 9:00 am – 12:30 pm at Rocky River Presbyterian Church, 7940 Rocky River Rd, Concord, NC 28025 for anyone that may need food.
Face Mask – If you need face masks, please contact the church office, or come by during office hours and pick them up.
Griefshare - Are you wondering how you will survive the weeks surrounding Thanksgiving and Christmas? Are you dreading these holidays, knowing that everything has changed and that happy memories from past years can't be recreated?  God provides.  Choose to be informed and join OGBC Griefshare Virtual Session on Saturday, November 21, 2020 at 11:00am - 1:00pm.  Register at GriefShare.org with Postal Code: 28075. RSVP by:  11/14/2020.  Access Info:  The ZOOM Invite will be sent following registration.  For questions contact:  Rev. M. Heyward at 704.421.2250 or D. McIntyre at 704.455.8144
         Click here for more information on Surviving the Holiday
As we move into the holiday season, we will continue to serve our communities.  We have a few requests from the community.  Please see the flyers below for the items requested:
GATE Pregnancy Resource Center – Thank you for your donations to the Virtual Baby Bottle Campaign.  We were able to bless the GATE Pregnancy Resource Center with $2,000.00.
The Deaconess Ministry is still collecting items for CVAN (Cabarrus Victims Assistance Network).  All items will be delivered directly to the Battered Women's Shelter and some to Our Father's House.  Deadline for Donations to be dropped off is Sunday, December 6th.
Click here for the Deaconess Ministry items
Angel Tree Ministry – we all look forward to this time of year where we can celebrate the greatest gift ever given to us, God's beloved Son, Jesus Christ!  This is also the time of year that Oak Grove provide gifts for children and families in need of a special blessing during the Christmas season.  Due to the COVID 19 Pandemic, it has been necessary to make changes for the 2020 Angel Tree Ministry. This year we are requesting monetary donations (cash or checks) or gift cards (Walmart, Target, Amazon, Visa, Mastercard) in any amount.  Please make checks payable to Oak Grove Baptist Church and designate the Angel Tree Ministry.  Please click on the link below for the flyer providing the details and deadlines for the 2020 Angel Tree Giving.
           Click here for the Angel Tree Flyer
Oak Grove Baptist Church Without Walls
Bible Study Opportunities
Studies
Day
Date
Contact
Men's Bible Study
Monday
November 16th @ 7:00 pm
Conference Call
617 793-8499
Midday Bible Study
Tuesday
November 17th @ 12:00 pm
Conference Call
617 793-8499
Christian Education Fall Session #10
Wednesday
November 18th @ 7:00 pm
Zoom Meeting and Facebook Live
See your Christian Education emails on Tuesdays and Thursdays
Sunday School
Acts 4:32-5:11
Saturday
November 21st @ 7:00 pm
Conference Call
617 793-8499
Christian Education Fall Session
Wednesday
November 25th
There will be no Christian Education Session on the 25th in celebration of Thanksgiving.
Sunday School
James 2:1-13
Saturday
November 28th
There will no Sunday School Session on the 29th in celebration of Thanksgiving.
Intercessory Prayer
| | |
| --- | --- |
| Intercessory Prayer Meeting | Tuesday November 17th @ 7:00 pm Conference Call 617-793-8499. |
| Every Saturday Morning at 7:00 am | Conference Call 605-475-3215, access code:  499849# |
| 2nd & 4th Sunday at 9:00 am | Please contact the office for the Zoom meeting information. |
The church office hours are 9:00 am – 1:00 pm, Monday – Friday.
Remember to continue to check in with 5 members each week.
If you have missed a worship service, it can be found on our website  www.thegrovembc.org
ATTENTION PARENTS & STUDENTS!
Youth Day - Please join us virtually for Youth Day.  Minister Michael G Stafford will be delivering the message.
Upcoming SWAGGA Meetings:
All Youth Zoom Meeting – November 21, 2020 @ 11:00 am
Teen Zoom Meeting – November 21, 2020 @ 12:00 pm
Sermon Meeting – November 29, 2020 @ 1:00 pm
The Zoom Meeting information is the same for all three SWAGGA Youth Meetings:
Join Zoom Meeting by clicking the link below
https://us02web.zoom.us/j/9804950359?pwd=S2tiZVRibGs1YjBscmw2NEl2alY1QT09
Meeting ID: 980 495 0359
Passcode: 6177938499
One tap mobile
+19294362866,,9804950359#,,,,,,0#,,6177938499
Dial by your location
+1 929 436 2866 US (New York)
ATTENTION HARRISBURG RESIDENTS!
The Town of Harrisburg, our Oak Grove Baptist Church Member and Harrisburg Town Council Member, Diamond Staton-Williams needs your support.  Please consider joining one of the Town of Harrisburg Advisory Boards.  In these difficult times of civil unrest and racial injustice our presence and voice are required.  If you are a resident of the Town of Harrisburg and had some free time and want to make a difference on how our needs should be addressed, please review the attached list of advisory boards and their descriptions and take the next step in joining.
Click here for the list of Town of Harrisburg Advisory Boards
If you are a Harrisburg resident interested in serving on this board or any other board and/or are looking for volunteer opportunities within the Town of Harrisburg to stay involved, please fill out the application (PDF). These applications will be kept on file if a vacancy on this board or other boards open throughout the year.
Remember, you can give your tithes and offerings in the following ways:
Online:  Givelify * OGBC Website * Bill Pay
Drop off at the church
US Mail – Oak Grove Baptist Church, P.O. Box 852, Harrisburg, NC 28075  
Thank you so much for giving to support the ministries of OGBC.
Continue to pray for those who are personally impacted by the Coronavirus (COVID-19) including our Essential Workers and their families. Continue to pray for God's protection and cure.
And remember, Ephesians 2:10 (KJV) For we are his workmanship, created in Christ Jesus unto good works, which God hath before ordained that we should walk in them.
May our Lord's blessings and protection continue to be with you and your family.
Pastor Franklin D. Watkins
Pastor Franklin D. Watkins and the OGBC Staff
Our Facebook page is live and content is being posted everyday. Also, we are live streaming EVERY SUNDAY at 10 AM. Please go to http://facebook.com/thegrovembc and LIKE and SHARE our page with your family and friends.
If you are not able to attend church on Sundays but want to give your Tithes & Offerings or 12 Tribe gifts, just go to https://www.thegrovembc.org and click on the Giving tab. You can also download the GIVELIFY app from the App Store or Google Play. Search for Oak Grove Missionary Baptist Church to make your donations.
Please invite your family and friend to visit and LIKE and SHARE our Facebook and website pages. FOLLOW US on Twitter and Instagram.