People around the world are excited about the British royal kingdom as it pertains to the upcoming wedding of Prince Harry and Meghan Markle. Newspapers, radio stations, talk shows, and social media accounts have reported on this royal wedding for several months now and multiple television networks plan to broadcast the ceremony on May 19, 2018.  Most of us love weddings, they give us hope and often remind those of us who are married of our own wedding day.
None of us received an invitation to this British royal kingdom event, not that we expected to; However, there is a King who has extended an invitation to His heavenly royal Kingdom.  This is an invite that you don't want to turn down. There are a few simple requests or prerequisites that are attached to this invitation though.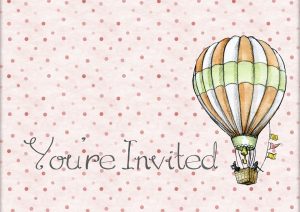 In the sermon shared with us on April 8th we were given the prerequisites for entering the Kingdom of God (Luke 9:18-23)
·         Confess Jesus as our Messiah (vs 18-20)
·         Know our Messiah's purpose (vs 22)
·         Develop a personal relationship with Jesus our Messiah (vs 23)
·         Turn away from selfishness (vs 23)
·         Pick up our cross daily and follow Jesus (vs 23)
We have received our invitation.  It is up to us to accept it.  Don't forget to RSVP.